When it comes to Senior Care, there are a variety of options available for your loved one to choose from including; Home Care Agencies, Skilled Nursing Facilities, Independent Living Facilities, Assisted Living Facilities and Continuing Care Retirement Communities. Each of these facilities include their own sets of pro's and con's and different ways in which they serve the elderly community.
We created this infographic which breaks down the basics of home care and our hope is that this breakdown will help you make a more informed decision about what kind of care is right for you.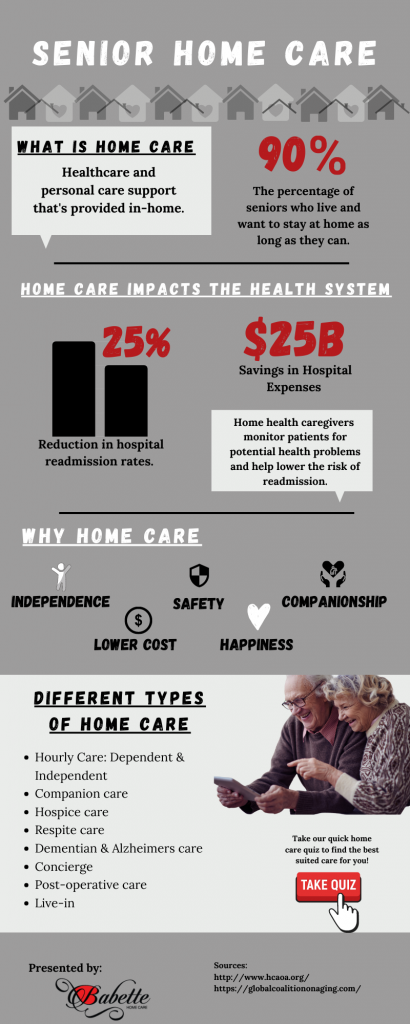 For additional questions on the different types of home care please visit our services.